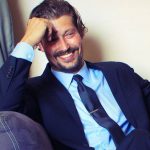 Drew serves as President of The Clergy Project.
In many ways, my story is as stereotypical American evangelical as it gets. Complete with altar calls, Bible camps, and purity rallies. Or at least it starts off that way.
I was raised in a small Baptist church in small-town Central Minnesota. Prayed the "Sinner's Prayer" when I was just three years old. Somehow spontaneously finding ourselves in the bathroom, I prayed that prayer with my mother, kneeling over the bathtub's edge and repeating her words as my own, confessing my preschool-age sins while asking Jesus to come into my life and grant me the forgiveness I was told I had so desperately needed. From there it was a childhood of Sunday schools and AWANA programs, of youth groups and Bible studies.
Sometimes freethinkers are made by their acceptance of modern science; sometimes it's some onerous doctrine that has always offended but finally couldn't be suppressed anymore; sometimes the desire to learn leads to it, as when one reads widely across many different positions; sometimes one is hurt badly by the "orthodox", and is "snapped out of" orthodoxy, so to speak.
My journey is more of the latter, with the former proceeding from it.